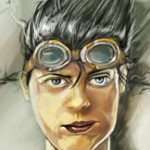 Jerome Walford
Artist, Writer, blah d blah
Since the late 90s, Jerome has worked as an illustrator and graphic designer. He boasts a portfolio of work that includes The New York Times, Absolut, Samung, Yahoo, First Response, Nair and many others (a real Kevin Bacon kind of guy). In 2006 Jerome started The Blue Griffin, a design studio that specializes in design for interactive web-based content, as well as print. In 2007 Jerome started working on his first original graphic novel, Nowhere Man. Currently Jerome continues work on Nowhere Man and other original titles.
Jerome Walford's work on COMIX MAG
Read Nowhere Man Now
Read Jeannie Now
visit The Blue Griffin webite
Jerome's portfolio now in The Directory of Illustration
Richie Rodriguez
Scribble Bum
Street hustler, prankster, side show freak.
Petulant, unrepentant raconteur.
Richie Rodriguez walks in between the dark places,
looking for another good story to tell.



Nathan Lanier
Composer
Mr. Lanier has written music for numerous films, television, and theatrical productions starring such talent as Bill Murray, Sigourney Weaver, Kate Bosworth, Edward James Olmos, Jonathan Taylor Thomas, Mark Hamill, Casper Van Dien, Tom Sizemore, Jason Mewes and Danny Trejo, to name a few. He has also written music for several television networks including HBO, FOXkids, CBS, NBC, FOX, PBS, BBC, CBC, BBC Scotland, LifeTime, and MSNBC.
Check LXD on Hulu (featuring Nathan's music)
Visit Nathan's website
Joshua Green
Composer
Joshua Green has the unique ability of having worked within several facets of the music industry. He has composed for various Films, Television and Radio Advertisements, Broadway Theater, and Concert Music.
As a film composer, Joshua has scored an extremely diverse range of films in all genres and has had multiple films screened at International Film Festivals throughout the United States and Europe.
Tatiana Gomberg
Actress, Figure Pose Modeling
Tatiana Gomberg has worked Off and Off- Off Broadway as well as regionally in projects ranging from classical to contemporary experimental. Her work in The Night of Nosferatu garnered her an NYIT award nomination for Best Featured Actress. She graduated from NYU Tisch.
Find her on Google
Kristine Chandler Actress
Kristine is a recent graduate of Juilliard, receiving her B.F.A. in Drama. Favorite roles so far include Rose from Dancing at Lughnasa, Shelly from Buried Child, Charlotta from The Cherry Orchard, Soothsayer in Julius Caesar, Joan of Arc in Henry V, and Paulinka from Bright Room Called Day.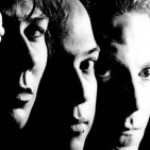 Joel Acosta
Film Maker
Joel is one of the many talented artists that make up COMIX MAG. A true renaissance man, he is a triple threat, being an actor, writer, and filmmaker. He has worked on stage and screen, notably for the Vineyard Theater, W.P.A. Theater, Jim Henson Productions and Dreamworks Dramatic Television. He has created promos for "Nowhere Man" and continues to collaborate with other members of COMIX MAG on their projects. He looks forward to creating more films with the many talented members of COMIX MAG. Check Out Joel's YouTube Channel
Akinwale Ogundipe
Editorial Consult
At least once a month, Wale Ogundipe dreams of web-slinging, flying, and engaging in various other forms of unmitigated awesome. As a consulting editorial contributor to "Nowhere Man," he gets live out his dreams. He's
writing a superhero movie that's set in New York City's Harlem, where he's lived for nearly all of his adult life.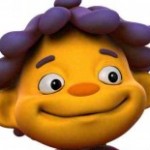 Amy Tan Walford
#1 Fan Extraordinaire
Sorry guys the role of #1 super fan is taken. Amy has done anything and every we asked, which includes story reviews, character ethos development, dialogue workshops, pose modeling and cheerleader. So much love, kudos and thanks.